BORNEO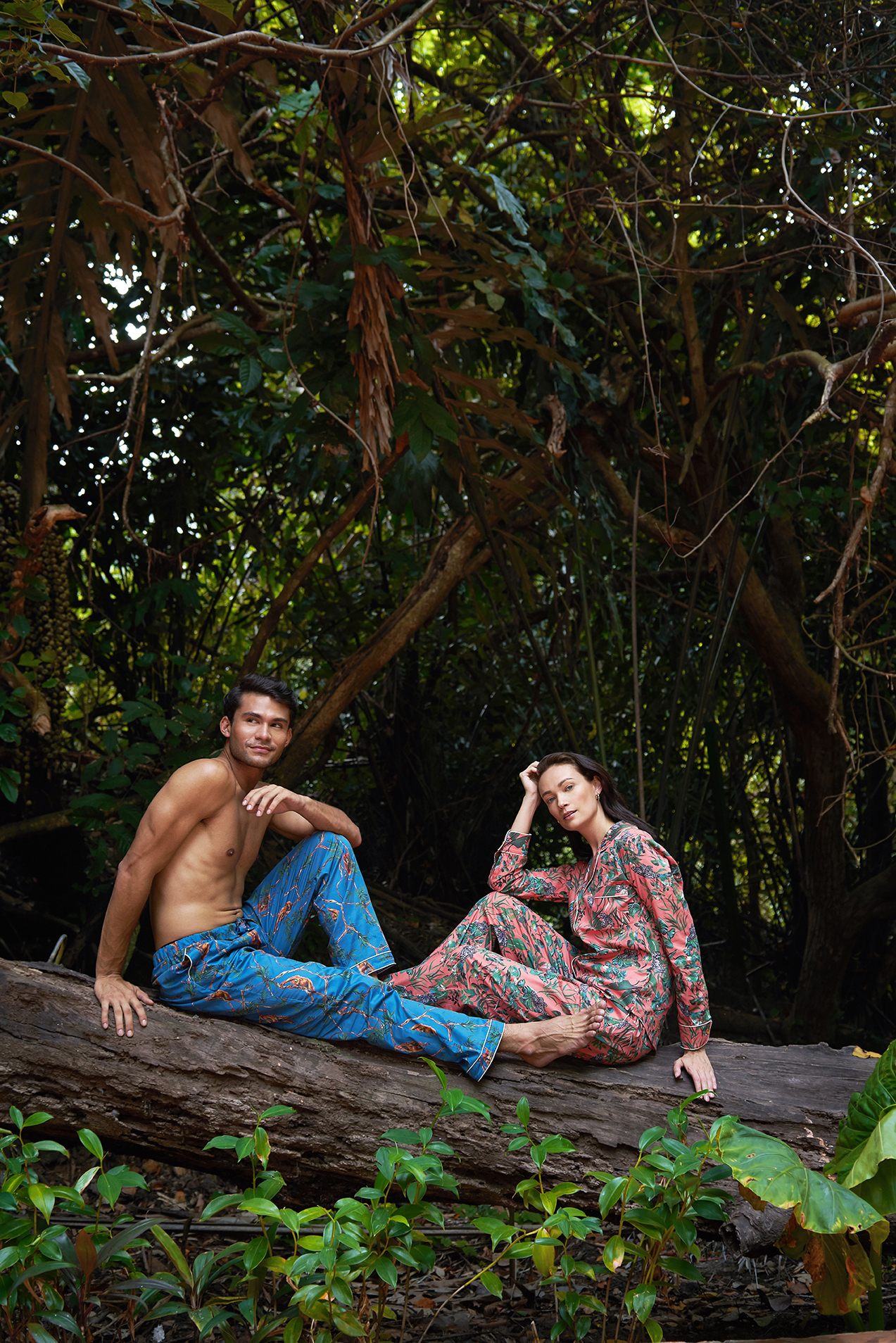 Our debut collection is inspired by the magnificent island of Borneo, known for its beaches and ancient biodiverse rainforests.
We wanted to encompass the botanical rainforests, parrots, butterflies and monkeys in our hand-painted designs. Each of our iconic prints display stunning artistic details in a range of shades to transport you to this beautiful island every time you wear a pair of L&N pyjamas.
Our prints feature the orangutan and clouded leopard, which are both on the endangered species list.